Looking for a Shih Tzu puppy? You're in luck! This is the ultimate guide on how to find a Shih Tzu puppy. We'll go over everything from adoption to breeders, so you can make the best decision for your family.
Let's get started!
Breeders' vs Adoption
There are a few things to consider when looking for a Shih Tzu puppy. The first is whether you want to adopt or buy from a breeder. Adoption is a great option if you're looking to save money, as Shih Tzus can be quite expensive.
However, breeders can offer guarantees and health clearances that you may not find with an adopted dog.
If you decide to go the breeder route, make sure to do your research. There are a lot of Shih Tzu breeders out there, and not all of them are created equal.
If possible, be sure to visit the breeder's facility in person, meet the parents of the puppies, and ask any questions you have.
Don't be afraid to walk away if something doesn't feel right – there are plenty of other Shih Tzu breeders out there!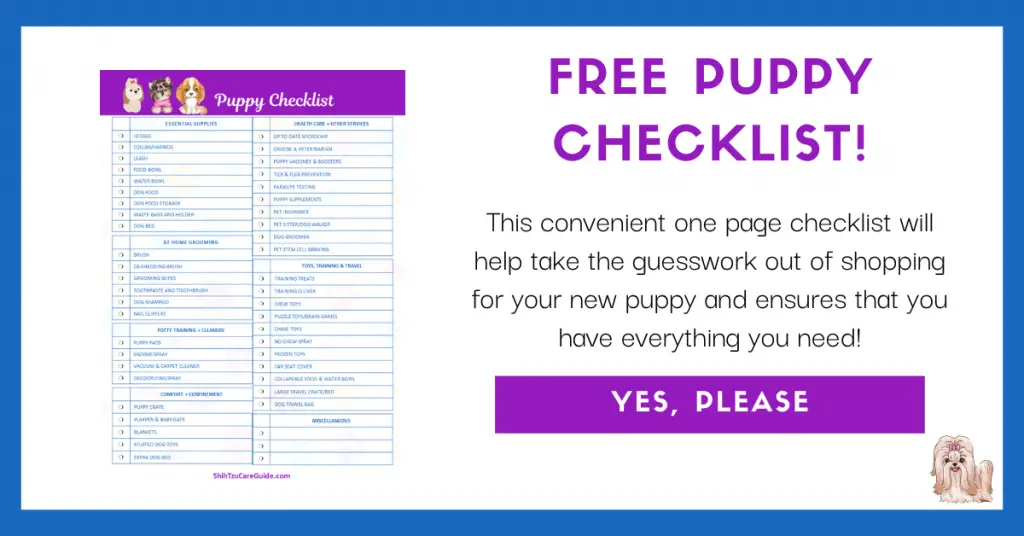 Finding a Shih Tzu Breeder
If you've decided to buy from a breeder, the next step is to find a reputable one. One great way to do this is by asking your local veterinarians for recommendations.
Just tell them that you are looking for reliable breeders and they may be able to point you in the right direction.
You can always search online for Shih Tzu breeders. However, be sure to do your research and due diligence before meeting with any of them.
There are a lot of scams out there, so you want to be sure you're dealing with a reputable breeder.
Another great place and my recommendation to search for breeders is the AKC Marketplace for puppies. The AKC Marketplace is the only website that exclusively lists AKC puppies from AKC-Registered litters, so you can choose a breeder with confidence.
Breeders who list puppies on AKC Marketplace are required to follow the rules and regulations for responsible breeding practices established by the AKC.
When meeting with potential breeders, be sure to ask lots of questions. Find out about their breeding program, the health of the parents, and the temperament of the puppies.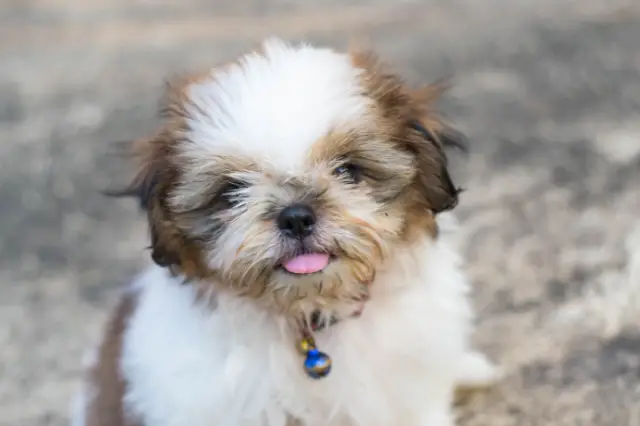 Important Questions to Ask a Breeder
1. What is the Breeder's Experience?
Make sure the breeder has plenty of experience breeding Shih Tzus. They should be able to answer all of your questions about the process.
If the breeder seems inexperienced or unwilling to answer your questions, move on. There are plenty of other breeders out there who will be more than happy to chat with you about their Shih Tzus.
2. How Long Have They Been Breeding Shih Tzus?
The breeder should have been breeding Shih Tzus for at least a few years. This will give them the experience necessary to produce healthy, happy puppies.
Don't be afraid to ask the breeder how long they've been breeding Shih Tzus. Remember, a good breeder will be happy to answer all your questions.
3. Do They Have Any References You Can Speak With?
A good breeder will have references you can speak with. These references should be able to attest to the breeder's experience and the health of their Shih Tzu puppies.
4. What Do Other People Say About Them?
Do a little research online and see what other people have to say about the breeder. If you can't find anything, that's a red flag.
You should also be able to find reviews on the breeder's website. These reviews should be mostly positive, with very few negative ones here and there. No one is perfect, after all.
5. Are the Puppy's Parents Certified?
The parents of the puppies should be certified by the OFA or CKC. This certification means that they are free of genetic defects.
The breeder should be able to provide you with the certification paperwork for the parents. If they can't, move on to another breeder.
6. What are the Size of the Puppy's Parents?
The size of the puppy's parents will give you an idea of how big your puppy will be as an adult. Shih Tzus typically range from 12-18 pounds, so make sure the breeder has puppies that fall within that range.
7. What Preventative Care are Provided to the Puppy's Parents?
The breeder should be providing the puppy's parents with regular vet care, including vaccinations and heartworm prevention. They should also be feeding them a high-quality diet.
Ask the breeder what they feed their Shih Tzus and why they chose that particular food. They should be able to explain the reasons why.
8. Are the Puppy's Socialized?
The breeder should be socializing the puppies from an early age. This includes exposing them to different people, animals, and environments.
Ask the breeder how they socialize their Shih Tzu puppies.
9. Are the Puppy's Vaccinated?
The breeder should be vaccinating the puppies on a regular basis. They should also be deworming them regularly.
Ask the breeder for a copy of the puppy's vaccination records. This is something they should be providing anyway. This will give you an idea of what vaccinations they've received and when they're due for their next ones.
10. Do They Offer a Guarantee?
A good breeder will offer a health guarantee for their Shih Tzu puppies. This guarantee should cover genetic defects and illnesses.
Be sure to read the fine print of the guarantee before you purchase a puppy. You don't want to end up with a sick puppy that isn't covered by the breeder's warranty.
While asking some of these questions might make you feel uncomfortable, it is important that you find a breeder that you can trust. A good breeder will have no problem answering any and all of your questions.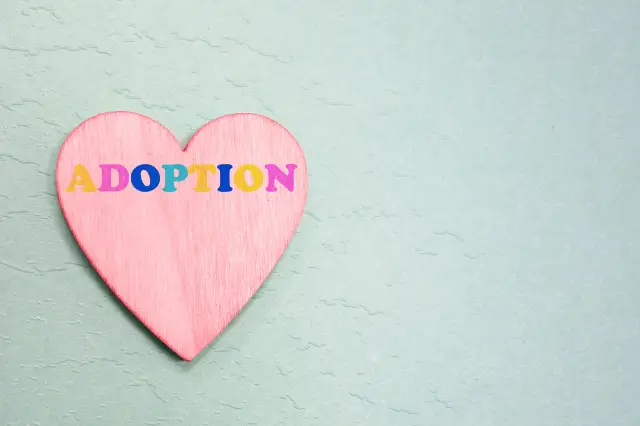 Adopting a Shih Tzu Puppy
Some people may be afraid to adopt a puppy because they think that shelters or rescue organizations are full of sick or unruly dogs. However, this is usually not always the case.
Shelters and rescue organizations are full of wonderful dogs that are just waiting for a loving home. Many are already house-trained and well-behaved.
Another benefit is that most rescues are mandated to only adopt out dogs that have been spayed/neutered and microchipped.
Adopting a Shih Tzu from a shelter or rescue organization is a great way to find a furry friend. Not only will you be giving a Shih Tzu a second chance at life, but you'll also be getting a great companion.
If looking to adopt, the best place to start is to do a local search of nearby shelters. Shelters do sometimes have waiting lists when looking for a specific breed, so it may be worthwhile to put your name down on a wait list if one is available.
Another great option to find pets to adopt is PetFinder. You can search for pets by specific breed, age, coat length, size, gender, and color.
They also have a wide variety of resources and tools that will help you find exactly what you're looking for.
Bringing your Puppy Home
The last step in how to find a Shih Tzu puppy is bringing your new Shih Tzu home. This is an exciting moment, but there are some things you should do to make sure the transition goes smoothly for both of you.
If possible, have someone else drive while you sit in the back seat with your Shih Tzu. This will help your Shih Tzu feel more comfortable and secure.
If you're the one driving, stop frequently if you will be driving for a while, so that your Shih Tzu can stretch his legs and relieve himself.
When you finally arrive home, take things slowly at first. Show your Shih Tzu around the house and yard, but don't overwhelm him with too much at once.
Let him explore at his own pace and get comfortable in his new surroundings.
Final Thoughts
If you've followed these steps on how to find a Shih Tzu puppy, congratulations! You're now the proud owner of a beautiful Shih Tzu.
Enjoy every moment with your new furry friend and make lots of loving lasting memories.
Shih Tzu's are great companions and can bring you many years of happiness.