Springtime! After spending the long cold winter months inside, springtime is a warm welcome. With the warmer weather means more outdoor activities and plenty of fun! When it comes to enjoying your pooch's company during this time, you may be wondering what are some of the best activities to take part in?
Here's a list of 10 fun activities to enjoy with your dog this spring!
1. Take Them on an Adventure
Nothing beats exploring the outdoors with your pup by your side. Spring is the perfect time for hikes and nature walks, just make sure you bring enough water for both of you!
Plus, if you have a trail nearby that allows dogs, why not take advantage of it?
Utilizing an app like AllTrails can help you find the best dog friendly places to go.
2. Make a Splash 
If you're lucky enough to live near a lake or pond, why not take your pup swimming? Most dogs love being in the water so this can be a great way to bond and get some exercise at the same time.
Just make sure you keep them safe and provide them with lots of breaks.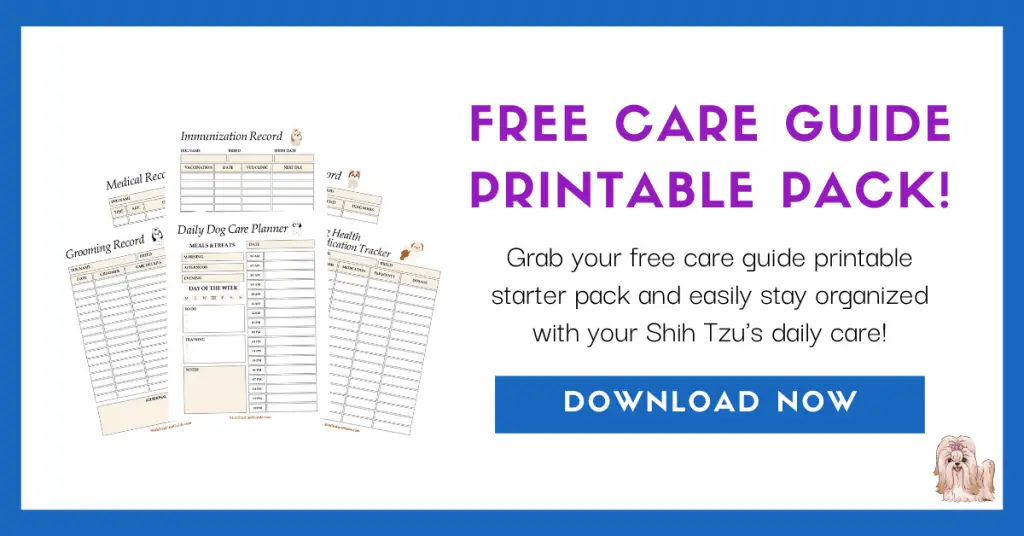 3. Get Active Together 
With longer days and warmer temperatures comes more opportunities for exercising outdoors with your dog. Whether it's running around in the park or playing fetch in your backyard, getting active together can be an enjoyable and healthy experience for both of you.
4. Take them Camping 
Camping is one of the most popular activities people do during springtime. Most developed campgrounds generally allow dogs.
State and local parks regularly have trails available to our canine friends and a lot of them feature dog specific amenities in their parks.
It could be a great way to get away from it all and spend quality time with your pup at the same time!
5. Have a Picnic
Picnics can be fun no matter where they're held, but having one with your pet makes it even better!
Pack up some blankets, snacks, toys (for them!), and head out into nature to enjoy some quality time together while soaking up some sun.
6. Go on an Outdoor Excursion 
If camping isn't really your thing, why not take a day trip somewhere? Many cities offer outdoor excursions specifically tailored for pet owners, so consider checking those out if you want something different from just going on hikes or walks around town.
7. Have an At-Home Spa Day 
Who says spa days have to be expensive affairs? You can easily recreate one right in your own home with items like herbal baths or natural oils that will help relax both you and your pet after long days spent outdoors! 
Check out my article here on exactly how to do this.  
8. Try Agility Training 
Agility training is an excellent way to build trust between owner and pet while also making sure that their skills stay sharpened throughout the year, plus it's loads of fun too! 
Some benefits of agility training are providing good cardiovascular, muscular, and mental exercise for you and your dog.
A quick google search can pull up some great places in your area to get started in this sport. However, if your dog is young or if money is a factor you can definitely try this out at home.
This can also help prepare your dog for agility obstacles as well as get a feel for their enthusiasm for the activity in the comfort of their own home. 
Check out the video below for some helpful ideas to get started.
9. Plant Something Together 
Planting flowers or vegetables is an easy activity that anyone can do during springtime, so why not let Fido join in too? As you're gardening, include your dog by providing him with an activity.
Toss around a tennis ball or stick throughout the day while you are working on your garden. As with all outdoor activities, be sure to keep safety in mind.
Here are some helpful tips for gardening with dogs by your side.
10. Play Frisbee/Tug-of-War
As long as there aren't any safety concerns involved (like playing near bodies of water), these two classic games are always great options when it comes to spending quality time outside.
You can sit and relax while your pup gets some exercise and great bonding time in the fresh air.
Conclusion 
There are plenty of ways to enjoy springtime with your beloved pup. From taking them on hikes or swimming trips to having outdoor picnics, there are tons of activities out there waiting just for you two!
So whatever activity appeals most to both you and your dog, make sure that you get out there this season and enjoy every moment spent together.
Before we know it summer will be here again soon enough and then it might it be too hot!