Christmas is coming and that means it's time to start thinking about Christmas gifts! If you're looking for the perfect present for your Shih Tzu, look no further!
While Christmas gifts for Shih Tzus can vary depending on their age, and personality, there are some general ideas that are sure to please any Shih Tzu.
From toys to clothes to treats, we have you covered! So read on to find out what the top 10 Christmas gifts for Shih Tzus are this year!
Affiliate Disclosure: This post contains Amazon affiliate links. This means I get a small commission for qualifying purchases made at no extra cost to our dear readers. Please read the disclaimer for more info.
1. A Cozy New Bed
If your Shih Tzu is in need of a new bed, Christmas is the perfect time to get them one! A cozy bed is sure to be appreciated by any Shih Tzu and will make a great addition to your home.
There are many different types of beds available for Shih Tzus, so you're sure to find one that suits your needs. You can even get them a bed with a fun festive Christmas theme!
2. Delicious Treats
No Christmas is complete without some delicious treats! Shih Tzus love nothing more than a tasty treat, so be sure to get them something they'll enjoy.
Christmas theme treats is a must for your Shih Tzu and you're sure to find something they'll love. From Christmas cookies to gingerbread houses, there's something for everyone!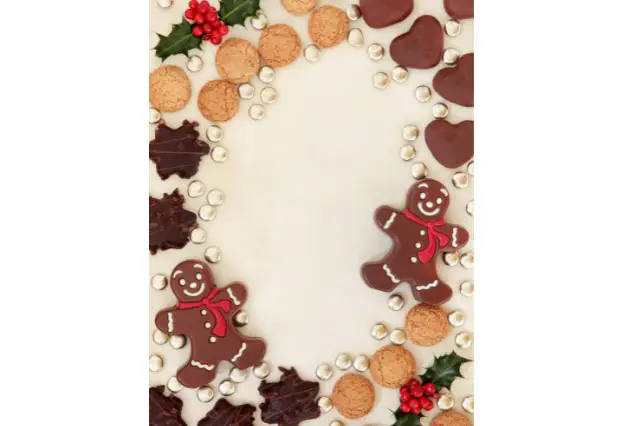 3. New Toys
Christmas is the perfect time to get your Shih Tzu some new toys. They'll love playing with their new toys and you'll love watching them have fun.
From Christmas balls to chew toys, you're sure to find something they'll enjoy at Christmas time and all year round.
4. A Comfortable Harness
If your Shih Tzu loves to go for walks, a comfortable harness is a must-have Christmas gift! They'll love being able to explore the world with you and you'll love having them by your side.
When it comes to picking a harness, there are plenty of choices available, but to keep with the holiday spirit, be sure to pick one that has an adorable Christmas theme.
Christmas is the perfect time to get them a new harness and start exploring the world together this holiday season.
5. Festive Christmas Collar
Add a festive Christmas collar to the list of Christmas gifts for your Shih Tzu this year. They'll love showing off their new style and you'll love how cute they look.
6. Christmas Sweater
Christmas sweaters are a must-have for any Shih Tzu! From Santa sweaters to reindeer sweaters, there's one you're sure to love for your Shih Tzu.
Why not add to the fun and get yourself and your Shih Tzu a matching sweater set and take some adorable holiday photos together.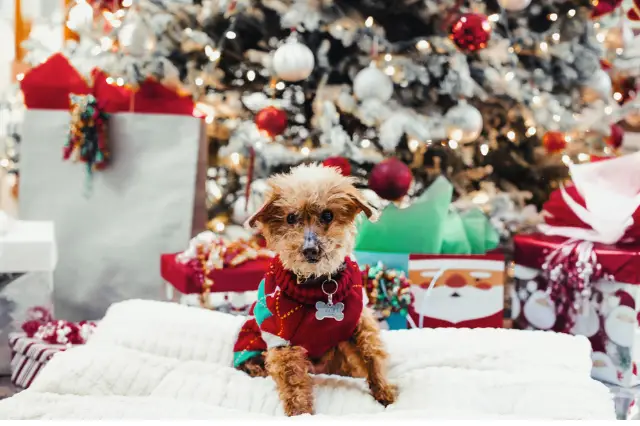 7. Christmas Theme Bandana
For the Shih Tzu who may not like clothing, a Christmas theme dog bandana is a great way to get them into the Christmas spirit!
This pack of 15 Christmas theme bandanas as an assortment of adorable prints with plenty to last you the entire holiday season.
8. Cozy Warm Blanket
A cozy new blanket will make a great gift for your Shih Tzu this Christmas. Not only will they love snuggling up in their new blanket but will help keep your Shih Tzu warm all winter long.
There are plenty of adorable Christmas theme blankets that I'm sure you will have a hard time picking just one!
9. Christmas-Themed Bowls
A new special bowl just for the holiday's will make a great gift for your fur baby. Your Shih Tzu will love eating his holiday dinner in a new festive Christmas themed bowl.
10. Christmas Pajamas
What better way to spend the holidays than snuggling up with your Shih Tzu in some cozy Christmas pajamas.
Need an idea for a family Christmas photo? Dress the whole gang in some matching adorable Christmas pajamas and smile for the camera!
In Conclusion
Christmas time is the perfect excuse to go shopping for your Shih Tzu and buy them some toys, clothes and accessories.  You and your Shih Tzu will enjoy being festive this holiday season and making some long-lasting memories. 
Be sure to check out the different types of Christmas gifts available for Shih Tzus so you can find the perfect gift for your pet!
Merry Christmas!